The Christmas "Star Kids" Program 
Thank you for making the 2020 Christmas Star Kids Program a success. We couldn't do it without you. The Christmas "Star Kids" program conducts Christmas parties throughout Harford County giving over 500 presents to the children in our programs. We make sure no child goes without a gift every Christmas!
Sign Up in November / December 2021 to Sponsor a Child and purchase a gift for just $30.  Receive a "Star" with a child's name, gender, and age.  Gifts due back to EFO office by (date to be announced as we get closer to Christmas)  or let us do the shopping for you by donating $30. 
Like last year, we will be looking for volunteers to help us deliver the gifts in December 2021. 
If you would like to volunteer once the dates are announced, please fill in the Volunteer to Deliver Gifts form below.
I WILL SHOP FOR A GIFT AND DROP IT OFF AT EFO OFFICE BY 
(Dates for 2021 to be announced):
"Star Kids" Christmas Program Sign Up . . . 
Click on the link below, register or login, select the age range, then choose a Star Kid. Be sure to follow the instructions on the SignUpGenius for purchasing gifts and delivering them.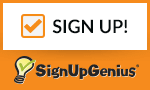 There are over 800 children in the Extreme After-School Program and each one is a "STAR"!  You can help by selecting a "STAR"  no later than (the date for 2021 to be announced) by clicking on the SignUpGenius link above.
Volunteer to Deliver Gifts
GENERAL DONATIONS:
Use this button to enter the amount you would like to donate, one-time or monthly.
You do not need a PayPal account to make a donation. You can use any credit card.
Highlights from years past.
Please note: these screens look better when using the browsers
Google Chrome, Firefox, Microsoft Edge, or Safari.
Internet Explorer is now obsolete and is no longer being maintained.